The customer:
Since 1973, DIAM Group has been supporting their clients through their Retail and Merchandising projects, from concept creation to point of sale installation and in-store services. The company is present worldwide.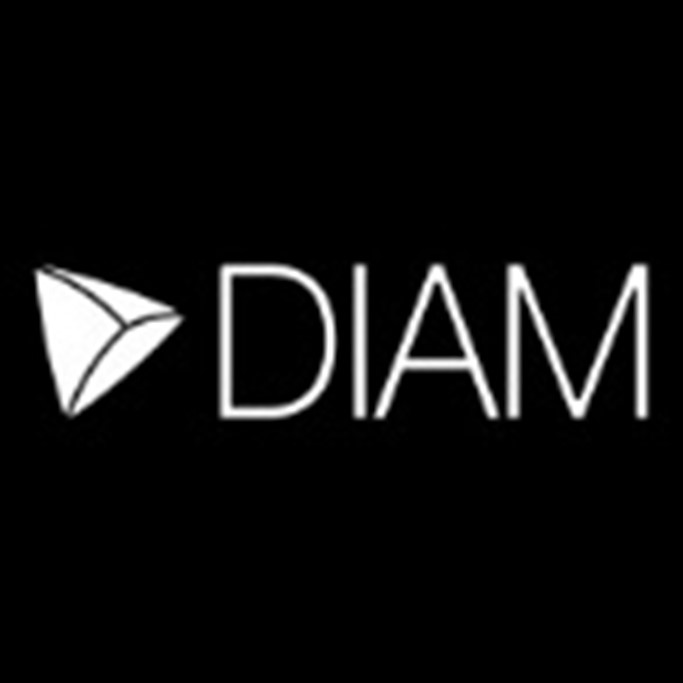 The context:
The Sales Director of the Mass Business Unit wanted to change the way they presented their solutions to their key customers.
Margaret Hill explains: « we arrived at a certain point where a presentation had become a series of slides, spending quite a lot of time talking about us (where we are in the world…), focusing on details that are not so relevant and we definitely realised that we had to become much more impactful. We were stuck in our ways even in terms of visuals aspects, using examples that were not that impactful (for e.g., to represent the partnership, we used to use a picture with people shaking hands) it was actually obvious that using an image representing exactly what we say does not create a « waouh » effect. People are very visual, and we had to take it into account when presenting. »
The company had a key business meeting with one of their major customers: a world leader brand in the luxury sector. « It was a brand for which we already worked in the past; we knew them well. But for the last 4 years, the business had been won by a competitor, so we needed to find out a solution to convince them again to work with us » explains Margaret.
« A French colleague of mine recommended Mercuri International and Armand Lefebvre; he did a really great job in DIAM France on a similar topic » says Margaret.
The solution:
We opted for a vey "hands-on" approach, explains Armand Lefebvre who facilitated the training, a robust presentation concept « the CARA method » that we applied directly to current business proposal presentation of DIAM.
« The CARA method helps to handle the meeting differently and helps highlight the added value of the proposal to the customer" says Armand.

But Armand warns us: « we sell to people, not companies, it's crucial not just to apply a certain method, but to make sure you connect emotionally with your audience so that you get a durable impact in your presentations. I always pay attention not only to what is said but also to how is delivered the message ».
Margaret explains: « thanks to this method we started to think completely differently about what we wanted to show in the presentation, thinking about the audience more. We started to become more convinced and more convincing, the presentation became just more realistic, always keeping in mind one question: what do we want to achieve and what do we want for the client ?«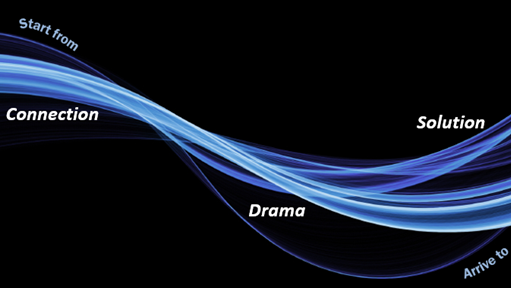 The revelation during a sales meeting with this important customer in the luxury sector:
Margaret shares with us that: « At a certain time we were ready to embrace a change and could make the presentation in front of a senior team of this very important customer. They saw clearly that we completely changed the way to do the presentation ».
« This time it was for a very important tender. We had 8 people in the room, so we had to think about our position in the room, with the screen. Also, the new thing, is that we stand up since the beginning, whereas before we use to sit down in front of the customers. We started saying: « we would like to have your attention for 20 minutes, and then after these 20 minutes we will show you the furniture », so we asked them to focus on the screen and not looking around to discover the furniture. That was the first objective: to make them focus on the screen and us and for us, not turning your back to the audience to look at the wall where the slides were projected ».
During the presentation the drama has been so well prepared, presenting aspect like for example the question of the brand image, the possible consequence on sells, the impact on the presence in store. Then the swich toward the solution: « But let tells us how we are going to achieve this with you…This is how we see it… and this is how we are going to do to ensure that. »
The teams gained in assertivity, they were much more projective. Many things changed, even in terms of presence in the room. Margaret to add that: « We never used to ask previously which room we would be in, in the past, we were used just to turn up and go where it was planned. Now we even ask photos of the room, where the screen is going to be, we make sure we have the furniture masked until we estimate it's time to show it. In the past, the furniture was visible. So people were looking at the furniture only, and not looking at the screen and not paying attention to us during the presentation. Today we turn up maybe 2-3 hours earlier to check that everything is where we need ».
« There were so many factors that was completely different

from what we did previously.

We engaged them from the beginning »
At the time of the training, we had onboard a very junior team. They handled the method so well, understanding the mindset of this new way to present. « We had really shifted in our thinking and the customer appreciated that, completely surprised by how the meeting was handled » explains Margaret. And indeed, the customer was used to a very classical presentation, slide after slide after slide. but this time, it wasn't!
A very local training which became international!
At the beginning only 8 salespeople were concerned by this training. « But because it was so successful, we repeated with the team in Germany, because we wanted them to have the same journey, and then we did it again for a third time with another level of salespeople » mentions Margaret. This way, everybody in the team got the chance to live the training. So, 3 sessions in total, in France, then in Great Britain, and finally in Germany with roughly 8 to 10 people for each group.
A very engaging facilitator:
« Armand was so easy to follow, so enthusiastic, he understands our business, he understands DIAM, because he has taken the time to pay attention to what we do, we could be very specific and technical. He very quickly understood it, because he is a salesperson. Everybody totally engaged with him. The days passed so quickly with a good balance of information then doing something with it. It was great to have a live presentation to work on. We got a huge amount of benefit » shares Margaret.
An outstanding NPS of 95 & Verbatim:
« The training was incredibly useful. I have learnt so much from the two days and am looking forward to putting it into practice. Aside from all the training given, it has instilled a new level of confidence as when you use the tools we were shown, you are better prepared and that leads to less stress when presenting. All very positive. Our trainer was engaging and knowledgeable »
« Armand was a fantastic teacher. He was very engaging, with a teaching style that worked very well for me. I helped me understand and take on board all golden nuggets of information provided over the 2-day course. »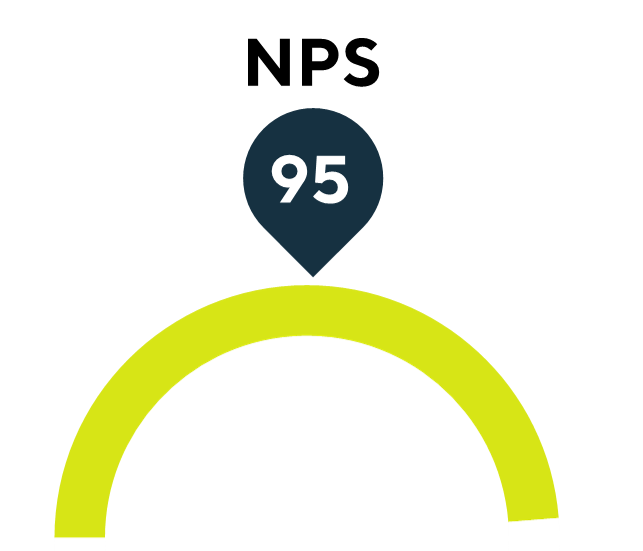 Margaret finally shares that « this training changed for a long term the way to sell. People are now so much more advanced in the preparation than in the past. We used to have a section on design, a section on DIAM Corporate, a section on the environmental aspect, a section on capabilities. Different people had to cope with 4 parts into 1 presentation. Now they all work together. People works now much better together, sharing knowledge and knowhow » and is it not the most important?
---

Margaret Hill
Mass BU Director
Diam International

Armand Lefevbre
International Project Manager
Mercuri International
---
Any questions ? Contact-us !
Page updated : February 2022